JK TECHNIC was established on the 8 January 1996 by Mr Jean-Jacques KOCH. Located in Sarreguemines, the company knew a fast national success by winning the trust of professionals from the industrial and architectural sector right across France.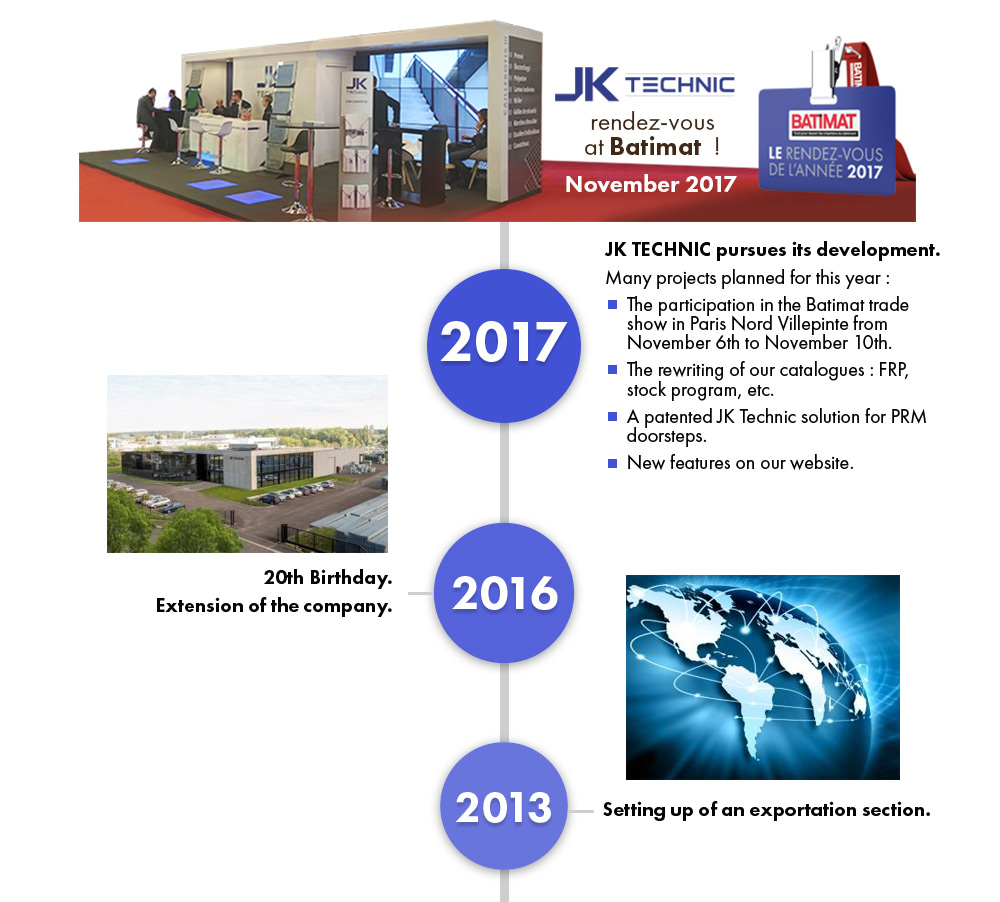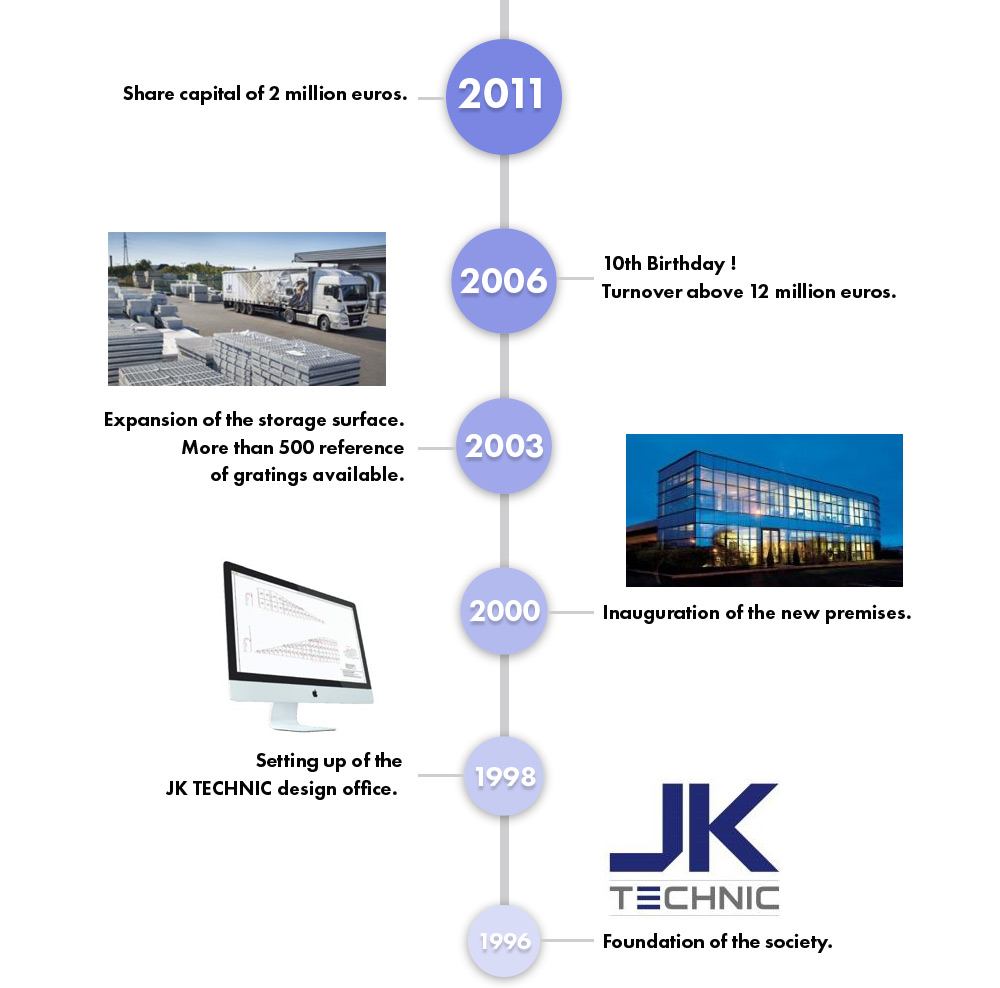 20 000 customers in Europe, many references.
Browse our gallery of references in industry and architecture.
Discover our gallery