JK Technic is a sales force in the field as well as in the office, listening to your requirements and needs in order to advise you and propose the best solution for you at the best price. To be always closer to you and in a concern of reactivity, our dynamic and professional sales team is distributed in our agencies throughout France. JK Technic is also an export service that can meet all the demands of our foreign customers. In collaboration with our design office, our teams of grating professionals will be your preferred contacts to support you in your projects, from contact to implementation. Do not hesitate to contact us for your needs.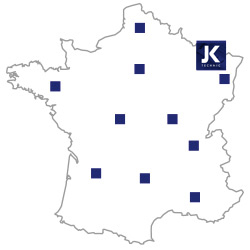 20 000 customers in Europe, many references.
Browse our gallery of references in industry and architecture.
Discover our gallery