Spiral staircases
JK Technic has a range of 3 varieties of spiral staircases on offer which have been designed for industrial, tertiary and public use. These prefab staircases are ready to assemble and are suitable for all structures and all types of environment.
Staircase range
Aesthetically suited to modern structures, spiral staircases also provide a solution in terms of space optimization. Our many years of experience have allowed us to develop stairs with certain advantages:
fast manufacture
reduction of time needed for assembly
custom-made according to your needs
For optimal security, our spiral staircases come equipped with solid handrails with vertical or horizontal railings.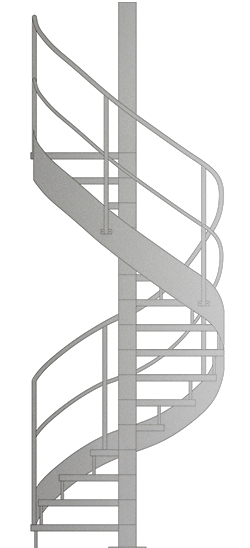 JK Indus features a handrail,
middle rail and skirting board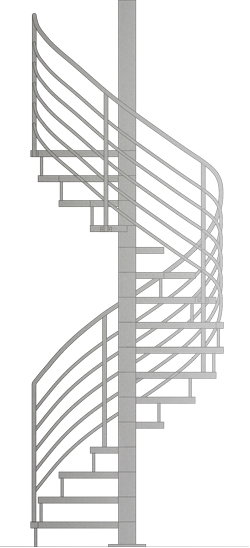 JK Linéa features a handrail,
and 5 middle rails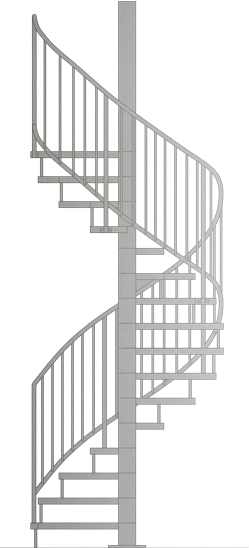 JK Baro has vertical railings
Method of manufacture
JK Technic spiral staircases are composed of treads with a banister, manufactured from press-locked, press-welded or checker plate grating. The mesh size as well as the height of the bearing bars is determined according to the effective width of the step and the load it needs to bear (quantity of traffic). The treads are then built up one in relation to another around a centre post.

Materials
Untreated steel.
Galvanised steel.
Finishes
Single or double anti-slip serration treatment on bearing bars and/or transverse bars of press-locked treads.
Anti-slip serration treatment on bearing bars of press-welded treads for an optimal anti-slip surface on request.
20 000 customers in Europe, many references.
Browse our gallery of references in industry and architecture.
Discover our gallery